I've published and helped others publish their work on a number of occasions.
In 2012 I published BEYOND FEAR AND LOATHING: Local politics at work. This is a story of local politics and community activism. It presents a positive case for change in the way we do local democracy and provides a practical foundation for that change. Available at:
www.beyondfearandloathing.com.
In June 2013 the book was nominated and received an award for Journalism and Media Advocacy from the Illawarra News, an independent citizen journalism site.
A Brush with Stroke is a history of stroke support clubs in the ACT, written by Pauline Murray with contributions from club members. We worked with Pauline editing the text and helping prepare the book for publication in 2009. A rewarding experience.
In 2007-08 we led an oral history project for the local museum where we live at Huskisson–the Lady Denman Heritage Centre. As part of the project, Growing up by the Bay, we developed an exhibition and a book compiled from the oral histories.
In 2007-08 we worked with the Council on the Ageing (NSW) to collect and publish Stories of Experience: Learning from the environmental experiences of older Australians. This project was funded through a grant from the NSW Environmental Trust. The process we followed is outlined in Story workshops.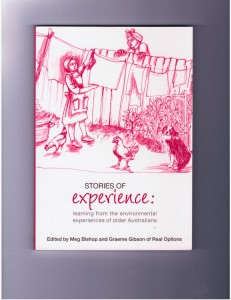 Way back in 1996 we received a Commonwealth Government grant to collect case studies about different communities and the role they have played in effecting positive environmental change. These were published as For a Common Cause: Case studies in communities and environmental change.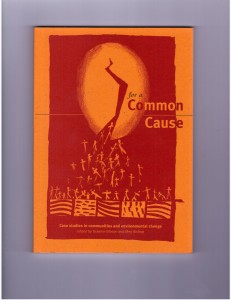 From the early 1990s I began consulting work, researching, writing and producing informal community education programs for government departments and not-for-profit associations. Much of this took a conversational approach recognising people's lived experiences and varied perspectives were as important as the expert information that was the client's focus. This helped develop some useful writing skills. And provided some memorable experiences with reductionist experts.
In 2011 I pitched BEYOND FEAR AND LOATHING to a number of publishers but, unsurprisingly, had no luck. The topic was seen to be of limited appeal and I was not a known author. But I thought it was an important story to tell so I decided to self-publish.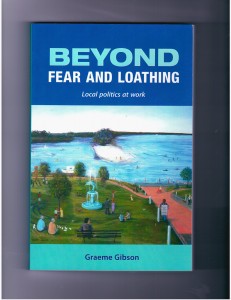 Using print-on-demand technology, printing to a professional standard is now readily available. And it's affordable. I found my countless drafts and getting to understand the full process through working with editors, graphic designers, solicitors and printers to be a rewarding experience. I'm happy to assist anyone interested to have their work published.
There are lots of companies offering services for self-publishers, including proofreading, cover and page design, production, marketing and distribution. They offer packages of their services – Gold, Silver, Bronze etc with prices to match. Plenty of shopping around to be done.
Click here for a useful hint sheet from the Australian Society of Authors
I had excellent design and layout service from Colleen Duncan at Holly Hill Graphics:
www.hollyhillgraphics.com.au
And excellent service for my printing needs from Joy Childs at Palmer Higgs:
Click here