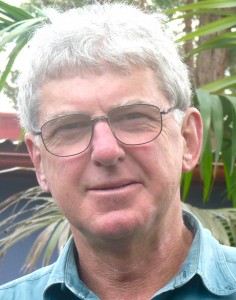 Hi, I'm Graeme Gibson. First, a little about me.
My first job straight out of school, way back then was as a bank johnny. A short lived career followed by self-employment mowing lawns with a progression to landscaping which took me to studying horticulture. This led to training, mainly with unemployed people because governments have always believed unemployed people need to know how to plant trees and make gardens. This gradually moved into other areas of training and adult learning before post-graduate study.
Since 1997 I have had a small consultancy with my partner, Meg Bishop, working in community education and development. I'm a community developer by inclination rather than training. Our work has been mainly in the community service, natural resource management and health promotion areas. We've done lots of interesting stuff including oral history and interpretation for parks and reserves. Over the years I've done a lot of group facilitation and training in areas such as adult learning and conflict management. I trained as a mediator and enjoy working with people to help them find their solutions to their concerns.