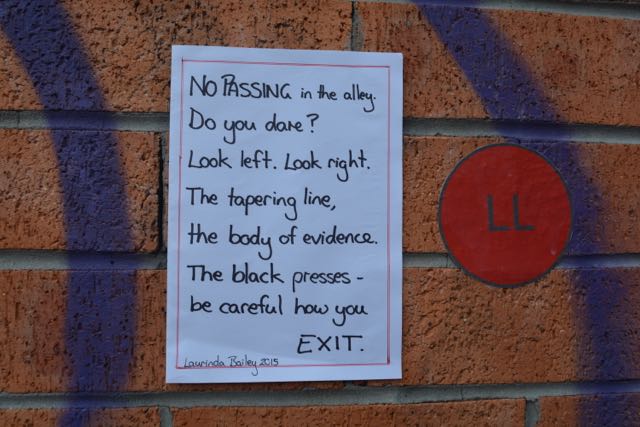 ---
Work adjacent Nowra's  narrowest, darkest alley 
Little Literature provided the opportunity for writers, poets and anyone interested in playing with words to participate in Micro Galleries – held in the Nowra CBD from 8-24 May 2015.
Micro Galleries reclaims disused and forgotten spaces and reactivates them as tiny galleries that are free and accessible to the local community. Bringing together international and local artists, it features work that challenges ingrained ideas, blurs the line between street art and finer art, and aims to help change the way we see the world, our environment and our community – even for a micro moment. See http://microgalleries.org for more information.
Little Literature was planned to be about participation, collaboration and fun. It aimed to give people something to smile about, something to think about using the techniques of:
Ekphrasis – poetry or prose that responds to and interprets artwork, such as this response to an installation of endangered Shorebirds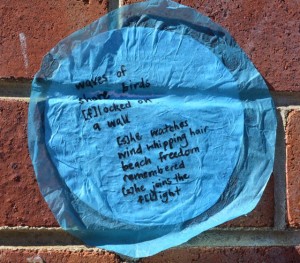 Locative literature – local narratives of people and/ or place, such as this response to an out of the way shady area behind a crumpled fence, which came to be known as the Moss Forest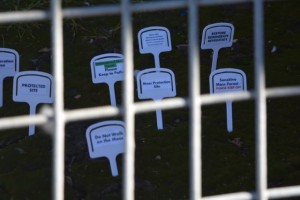 Three workshops were held to provide opportunities to practice Ekphrasis, Locative Literature – and areas of the Nowra CBD where the work would be installed.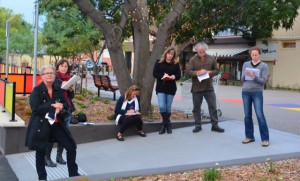 Workshop participants in Jellybean Park, practicing Ekphrasis in response to public art 
These culminated in a tour during the live Micro Galleries weekend of 8-10 May when the skills of Little Literature were used to create and install written work.
While Ekphrasis – responding to and interpreting artwork – could only be created after artworks were installed, Locative Literature – narratives of people and/or place – was able to be planned and, in some cases extensively researched, ahead of the Micro Galleries opening. These are narratives of events that have happened, or may have happened – rich offerings indeed.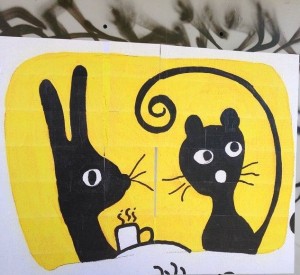 Bunny and possum poster installed under a little visited overpass in Nowra
A Locative Literature response to the bunny and possum (where  the possum has been mistakenly identified as a cat) with a narrative of things that have, or may have, happened in this place. Text is reproduced below:
THE SCENE
A rabbit and a cat having a quiet chat
ACT 1
THE GOSS
"It's really quite nice under here,
I'm surprised to say, my dear,"
said the cat.
"Yes," replied the rabbit, "although it's busy some nights,
when teenagers act out their rites,"
before pausing to sip her coffee.
"And occasionally," she continued, "someone comes to sleep,
but from them you never hear a peep".
"Hmm. More coffee? Perhaps a toffee?" asked the cat.
"Don't mind if I do," said the  rabbit, happily.
"And tell me," the cat continued, "what else happens down here?"
ACT 2
"AS YOU WISH," or "OVER TO YOU"
An invitation for visitors to continue the narrative of this place.
Like all good projects Little Literature evolved as it went along. One response was to encourage visitors to Micro Galleries to have a go at Little Literature. This was by adding to existing literary work or creating new literary work. A number of visitors did so.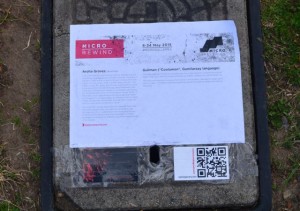 QR  codes used for       Locative Literature
Little Literature work was installed on mostly recycled materials such as old CDs, envelopes, stationery and masking tape. Much of the works suggests a blend of Ekphrasis (by referencing the art work) and Locative Literature (by creating narratives about people and or place).
Micro Galleries convenors thought Little Literature "clever and added a whole new dynamic to everything".
A particularly pleasing outcome is an intention among participants to continue with Little Literature in some way. As one participant noted:
"This is fertile territory for the creative imagination. I'd definitely be interested in doing more Ekphrasis and Locative Literature around Nowra (or elsewhere in the Shoalhaven)."
This may be part of future art exhibitions, or it may be as a stand-alone event. These possibilities will be explored in near future.
Little Literature in Nowra was supported by Nowra Library and the Shoalhaven Arts Board.
*
I'll be presenting a Little Literature workshop in Broken Hill in August.
In January 2015 Broken Hill became the first Australian city to be heritage listed, as an example of an exceptional place that contributes to the national identity. Much of this is due to the 130 year history of the mining industry, with an early leading role in environmental rehabilitation along with occupational health and safety standards, the union movement and the eight hour working day. There's also many architecturally fine buildings and a long established and very vibrant art community.
Should be promising ground for Little Literature.
*
Following is a selection of Little Literature work from Nowra.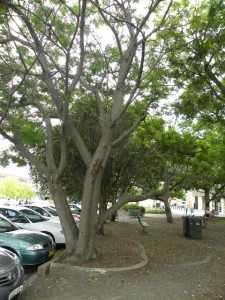 The area now known as Jellybean Park was a previously neglected and uninviting space between shops and a car park with a long history as a meeting place before redevelopment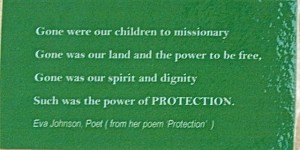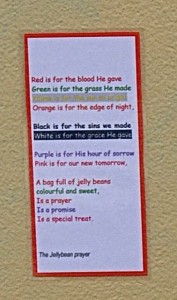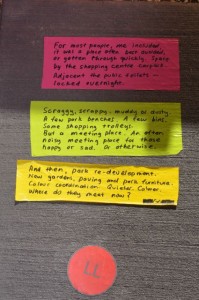 Some responses to the redevelopment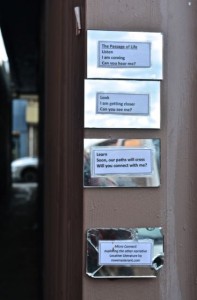 More work adjacent Nowra's  narrowest, darkest alley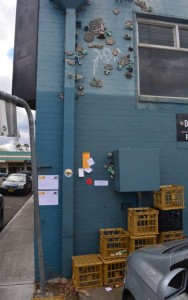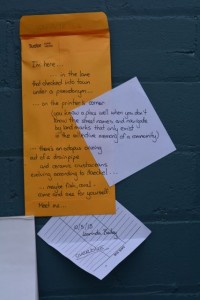 A place we know well, or not. And it's sea-life captured in Ekphrasis
One of Nowra's oldest buildings, now host to SPOTLIGHT, and Locative Literature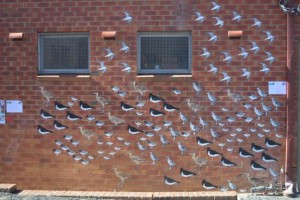 Threatened shore-birds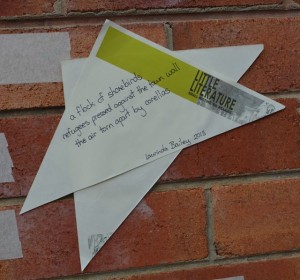 Ekphrasis interpreting and responding to threatened shorebirds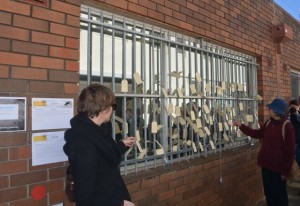 An installation inviting visitors to reveal secrets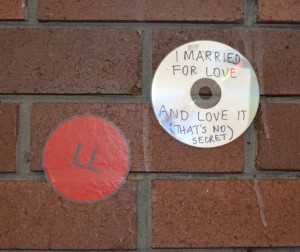 Or, the not so secret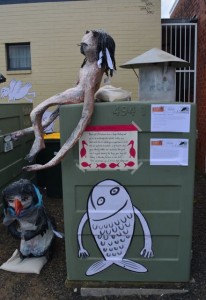 Sea creatures
Sea creatures and the threats they face
---
---